Everything starts perfectly, the way it should. You take a bath, change clothes, and eat a sumptuous breakfast. As you go to work, you receive a text message saying that you are already fired. How's that for a start? Not good if you ask us.
Technology has helped us start our mornings well, or commence it in the worst possible case. Technology can be omnipotent. But, technology has hurdles to face as well. Technology is like the person who wakes up for work but ends up being fired. Let's tackle some of Technology's enemies that obstruct both us and Technology.
Patent Trolls
In children's books, trolls are described as living under bridges and eating people. In technology, you get to see them wear a coat and tie and eat money. Traditionally, patents can be acquired when a person or company invents an original idea or product and files it with the corresponding agencies. Nowadays, people buy these patents and "rightfully" claim these patents to be theirs. This is a lucrative business promising millions of dollars for potential winners. Who wants to troll then?
Toothless Regulators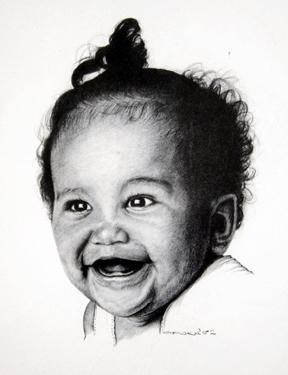 Microsoft felt a hard slap when the EU imposed heavy fines on the former for not following the prescribed anti-competitive behavior. However, no one strongly regulates the internet or software production. Big companies generally go into loops just to disentangle themselves from legal responsibilities. Freedom at a costly price.
Online Pirates
Kim Dotcom of Megaupload has turned into a cyber-pirate king. He claims that he is the modern Martin Luther King, providing an equalizer to the modern mass. He says that he was unfairly prosecuted in court because he did not know that Megaupload videos were infringing video copies that leaked emails on how to earn money. That's a good way to "purge" all that dirt and create an organized criminal business.
You
Yes. We are part of Technology's circle of enemies. Subconsciously or not, we impede some of Technology's full potential. We might be sending spam or sharing irrelevant posts. Others make use of social networking sites to terrorize the web sphere like tweeting offensive or profane stuff on Twitter, or insult enemies on Facebook. Even online markets are experiencing a disturbing feat. Scams are rampant and clients find it hard to look for legitimate sites. For instance, when you sell an old laptop or device online, you have to make sure that the sites provide correct information and that they are legitimate.
Politicians
We see politicians passing legislation's speaking in public, and reviewing existing laws. However, as omnipotent as Technology can be, politicians try to mingle politics with cyberspace. Some politicians tend to censor so many things on the internet that they may stop operations. Take SOPA as an example. Politicians tried to control the web and its contents, depriving people of Technology's benefits. Although it is a good thing that SOPA did not surface, naturally.
PS: Digging this story, news or review? Let us know! Comments open.
About Misha Williams: Misha Williams is a 23-year old writer/blogger from Las Vegas, Nevada who loves to write articles about technology and the Internet. She writes for CashSmartphones.com, a site where you can sell used cell phones for great cash. Find her on Google+. View author profile.